Companion Animal Hospital Interns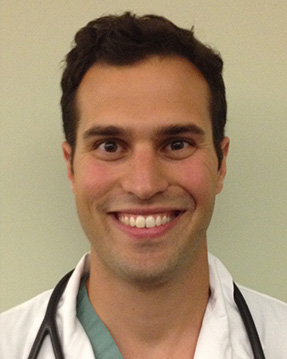 Ryan Appleby BSc, DVM
Ryan graduated from the University of Western Ontario with a Bachelor of Science in biology and worked for a year as an animal care attendant in a veterinary practice in Toronto. He then attended the Ontario Veterinary College where he gained an interest in Radiology. Ryan is excited to join the OVC HSC team and hopes to pursue a residency in radiology after his internship.
Ryan is currently working on a research project with Dr. Alex zur Linden assessing methods of intraoperative image viewing to allow surgeons more autonomy in the surgical suite.
Whitney Degroot BSc. , DVM
Whitney grew up in Komoka, Ontario and completed an honours bachelor degree at The Universityof Western Ontario in London. She graduated with a DVM from the Ontario Veterinary College in 2014. Her main practice interest is small animal surgery, and she was the recipient of the American College of Veterinary Surgeons Student Surgery Award at her DVM convocation. She hopes to pursue residency training in surgery after completing her internship. In her spare time, Whitney enjoys spending time with her two dogs, Jackson and Tucker as well as going to concerts and collecting CDs.
Whitney is currently working on a retrospective study with Dr. Ameet Singh, looking at clinical presentation and outcomes of dogs with splenic torsion.
Publications
DeGroot, W.D.Intravenous lipid emulsion for treating permethrin toxicosis in a cat. Can Vet J. 2014; 55(2): 106.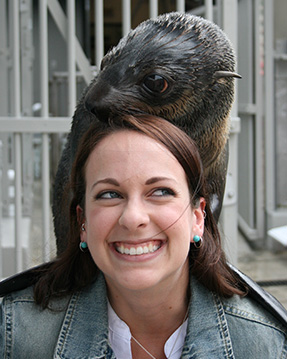 Emily Denstedt
Emily grew up Komoka, Ontario and completed an honours bachelor degree in biology at Queen's University in Kingston. She graduated with a DVM from the Ontario Veterinary College this past spring. She worked for a number of years in wildlife medicine. She has also been involved in marine animal medicine in a number of different locations. Emily has an interest in anesthesia. She is also interested in zoo/wildlife medicine and conservation. In her spare time Emily enjoys hiking with her dog Joey and doing glass work.
Publications:
DenstedtEJ. Suspected disseminated histiocytic sarcoma in a 3-year-old Perro de Presa Canario, Can Vet J. 2014; 55 (2): 181-183.
Jantina McMurray, DVM
Jantina grew up on a farm in rural Alberta and graduated from the University of Calgary Faculty of Veterinary Medicine in May 2014. She has started a rotating internship in small animal medicine and surgery at the Ontario Veterinary College. Jantina is particularly interested in emergency and critical care, cardiology, and anatomic pathology and may apply for a residency in one of those specialties. She also has several years of experience in wildlife rehabilitation and is interested in wildlife conservation and research.
Jantina conducted a clinical research study during her fourth year of vet school, investigating the use of emergency ultrasound techniques in non-trauma critically ill dogs and cats.
Publications
McMurray JM, Boysen SR, Chalhoub S. Focused assessment with sonography for triage in non-trauma dogs and cats in the emergency and critical care setting. Journal of Veterinary Emergency and Critical Care.Accepted for publication by the in May 2014.
Kim Hooi
Katherine Sweet
Sarah Townsend
Kim Hooi
Katherine Sweet
Large Animal Hospital Interns
Melis Erdolek Aykut
Emily John
Rames Salcedo
Diana Zebadua Unzaga