Amanda Bridge
Amanda graduated from the Medical Office Laboratory program and worked as a phlebotomist in the human healthcare field. After a few years she made the switch to the University of Guelph in April 2000 as an SPD technician and later transferred to Client Services. In her spare time, Amanda and friend Patricia raise money for Hospice Wellington with their registered charity "Father's Remembered by Daughters". She also loves spending time with her dog Bailey, a shih tzu/poodle cross.
Carol Ann Dockeray
Carol Ann was born in Toronto and lived in the area most of her life. Growing up she always had a pet, gold fish, hamsters, cat or dog. She moved to Guelph in 2005 and she really enjoys living here. She started working at OVC in 2006 and have found it to be a very interesting job. She meets so many people and different types of animals. When she's not working, she enjoys spending time with her Australian Shepherd and her 4 granddaughters. She also likes to knit and read and she is a member of a Bagpipe Band.
Mandy Lytle
Mandy has worked at the hospital since August 2001 in various departments. She enjoys the animals and unique atmosphere of the hospital. She has various pets from fur to feathered and has an interest in photography.
Carolyn Nairn
Carolyn started at the OVC Health Sciences Centre on September 25, 1989 in Client Services. She currently has a guinea pig named Dudley. She enjoys cars, working out, gardening, kayaking and canoeing.
Margaret Curzon
Margaret began her University career in the early 90's in the Department of Hospitality Services. In 1995, she accepted a position at the Large Animal Clinic admitting desk. Currently you can find Margaret dividing her time between both the Small and Large Animal Clinic admitting desks.
Susan Ellig
Susan has been working here at the University of Guelph for over 35 years. The first 12.5 were in the McLaughlin Library and then she moved to the OVC. She started her position as a floater working in multiple positions until she took over the Large Animal Billing position. Now with the implementation of cross training she is again working in multiple positions. Outside of work she is involved in flyball and agility with her dogs, Australian Shepherds, a Papillion and a Yorkie-chi mix. She also enjoys looking after her friend's horses when they are traveling.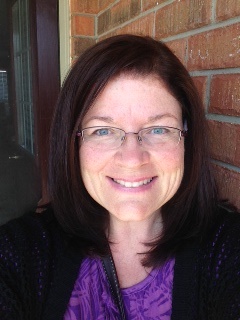 Sharon Sippel
Sharon has worked at the OVC Small Animal Clinic for 4 years. She has a background as a veterinary technician and also works in reception at the Kitchener Waterloo Emergency Clinic. As a resident of Cambridge, Sharon loves spending time with her family, as well as her two AussieDoodles, and enjoys decorating, shopping and long drives in the country.
Judith Renaud ODH, HRT
Health Record Technician
Trish Sullivan
Health Record Technician
Carolyn Moretti
Medical Records Clerk